The attorneys at Sternfield Law are dedicated to providing high-quality real estate legal representation to individuals and businesses of all sizes, from start-ups to large public companies, in Colorado, Utah, throughout the United States, and worldwide.
Melissa Sternfield has been practicing as a real estate lawyer since 2000, with an emphasis on commercial development, acquisition, disposition, leasing, and financing. She believes in creative solutions and helping clients adapt to changing economic climates. She is committed to developing long-term client relationships based on close collaboration and achieving results.
Education & Affiliations
Ms. Sternfield earned a J.D. from Vanderbilt University Law School and a B.A. in Political Science from the University of Arizona, summa cum laude. Ms. Sternfield is a member of the American, Colorado, Utah, and Denver Bar associations.
Prior to founding Sternfield Law LLC, Melissa was a senior real estate associate with the international law firm, Hogan & Hartson LLP (now Hogan Lovells), where she was part of the regional and U.S. real estate practice groups.
Contact Melissa Sternfield by email, or by phone at 720.289.8254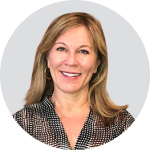 Stacey Chapman is an experienced real estate lawyer who has been practicing law for more than 15 years.
Ms. Chapman specializes in commercial leasing, commercial development, acquisition and disposition, and general contract law. Prior to joining Sternfield Law, Ms. Chapman worked for some of Denver's preeminent real estate firms and served as in-house counsel to two private equity firms where she provided legal advice in connection with a variety of commercial real estate holdings, as well as a major music festival and an international professional cycling competition. Ms. Chapman is committed to developing collaborative relationships to achieve positive results.
Ms. Chapman earned both her B.A. (Magna Cum Laude) and her J.D. from the University of Colorado where she was an editor for the Journal of Environmental Law and Policy
Contact Stacey Chapman by email, or by phone at 303.808.1874